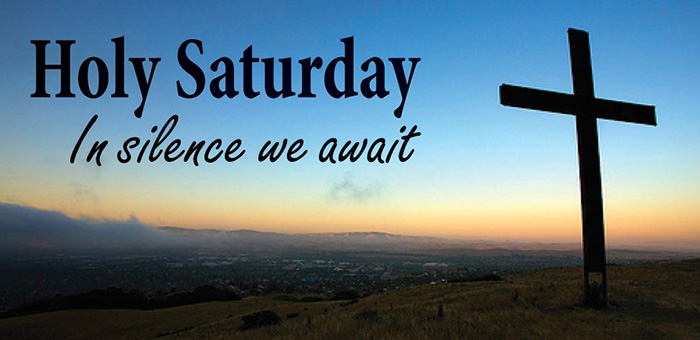 As Lenten Period – the time of self-examination and reflection, comes to an end, Many Christians all around the world observe Holy Saturday by remembering the day Lord Jesus' laid in the tomb after his crucifixion and death, which is traditionally associated with Christ's descent into hell and triumphant ascent into heaven.
Holy Saturday is also known as Easter Eve, Black Saturday, Great Saturday, Joyous Saturday, the Great Sabbath or Blessed Sabbath. It is the day of both joy and grief among many Christian communities in many cultures.
Time To Holy Saturday
According to the Bible, it is the day after Good Friday and before Easter Sunday. This Year, for Easter 2019, Holy Saturday falls on 21st April, leading to the Easter Feast.
Customary Rituals and Traditions
While Holy Saturday is not a national Public Holiday in countries like United Kingdom, United States, and Canada, it is a Public holiday in several other countries including Australia, Chile, Zimbabwe, Hong Kong, Solomon Island, Macau, Panama, Nicaragua and Papua New Guinea.
Holy Saturday is commemorated differently in different countries. During this day, People around the world prepare for Easter Feast Celebrations.In Polish heritage, the baskets full of containing eggs, breads, ham, horseradish, lamb cakes or butter lambs are often taken to the local churches on Holy Saturday around noon.
On the Greek island of Corfu, worshipers throw large clay pots filled with water from the balconies in the center of town and smash them into pieces on the streets below as huge crowd gather around to watch. While in many parts of Latin America, Easter feast is celebrated by burning and effigy of Judas Iscariot – the disciple who betrayed Jesus Christ.
Many Churches starts celebrating this religious holiday with some Easter Vigil services late in the evening of Holy Saturday .It is customary for worshipers to light special white candles known as Paschal Candles on this day. The Paschal Candles are so rich in Symbolism, and the flame signifies the Christ as the LIGHT of the world.
The candle is marked with a cross, which strongly symbolizes that Lord Christ was, and will always be with humanity, as per Jesus' Promise. In many Cultures, particularly in UK and U.S, it is customary for kids to decorate Easter eggs and Easter baskets on this special day.
Fasting and Not eating Meat is not mandatory to be practices, but highly encouraged on Holy Saturday for some faith customary traditions.  These true devotions of fasting and penitence are an act of raising awareness of Lord Jesus' Sacrifices and Love – among the masses.
Make sure to mark your date for Holy Saturday – Easter 2019 Celebrations as it will help you to plan ahead a kind of customary services you will attend or perform on the Holy day.