Easter is a great time to present your kids with a cute little pet as an Easter present.
Having a furry friend is a great idea if you're looking for a companion who is always there for you. Whether you're a grown-up or a kid, you always feel like adopting a pet.
So, if you're considering to adopt a pet or gifting one to your kids this Easter 2019.
Here are some ideas for you to decide the perfect Easter pet you can gift to your loved ones.
1. Baby Chick
Baby chicks are cute, harmless adorable little birds. They have been a popular favorite among the kids and most of them will jump in joy if they receive one.
But,
Before you go ahead and buy a baby chick this Easter, you need to keep certain things in mind. Baby chicks need a lot of attention and a little mishap can kill them. So, you need to take extra care of these little guys.
For instance,
You need to buy all the necessary things beforehand like baby chick food, a warm pet home and other important stuff. As long as you keep them warm, feed them on time and keep a check on them. They are going to grow healthy.
2. Puppy
Although puppies are not directly linked with Easter but they still are adored by everyone. Many of us would choose puppy as our pet gift if we ever had a choice. Gifting a puppy as an Easter gift will bring smile on your loved one's face and it will be a present, they will cherish forever.
While you may want to surprise your kids with a puppy as an Easter pet gift. You need to make sure you have all the basic supplies needed to look after them.
As little pups, they are in a very delicate state. So, you need to be extra attentive and observant as to what their needs are.
3. Rabbits
An absolute choice for kids on Easter is a rabbit. After all, Easter is strongly associated with Easter bunny.
Similar, to a kitten or a puppy. There are certain requirements of the rabbits that need to be addressed accordingly.
One important thing – don't buy more than a couple of bunnies and if you want to, make sure that they are of same gender because handling rabbits is not an easy job.
Firstly,
If you want to adopt a rabbit as an Easter pet, clearly decide whether you want to keep it outside or inside your home.
Secondly,
You will need to keep them under frequent supervision because they get bacterial infections very easily. Their bone structure is quite fragile which is also why you need to keep them under observation.
4. Kitten
Imagine the look on your kid's face when you hand him/her an Easter Basket. They'll be surprised to see what's in the Easter Basket.
And,
If it's a kitten, you will see the wide smile on his/her face.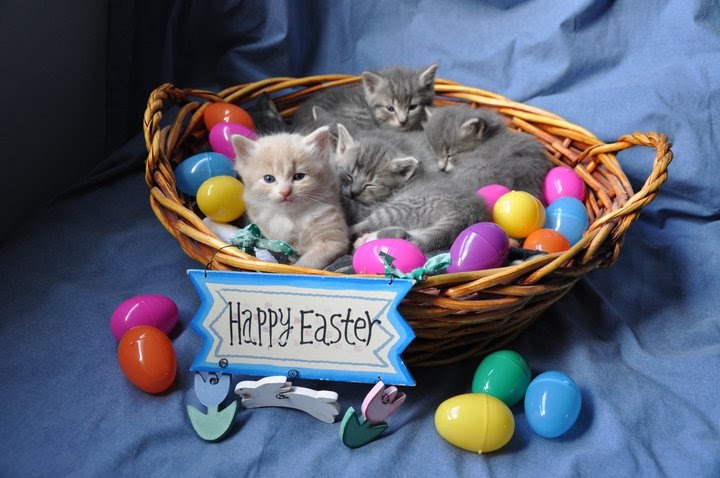 Kittens are adorable little pets who need extra care and affection. So, make a checklist of everything that is important for that cute furball before bringing that baby home.
Your list of things should include;
Food and water bowls
Litter Box
Bed
Scratching post
Collar
Toys
Much more
On Easter 2019, show your love and affection for your kids by buying them an Easter pet. They will have a great companion to play with. Besides, you will also have a partner for yourself to go with you on long walks.
Pick your favorite pet and bring a baby pet home!